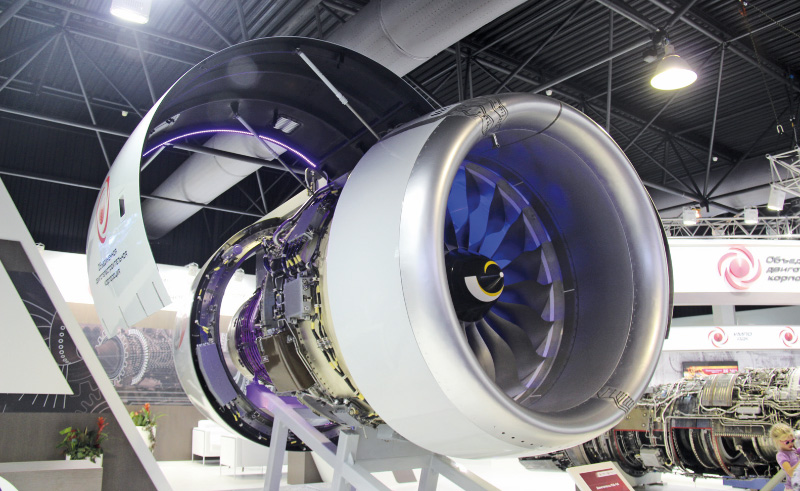 The full-scale example of the advanced PD-14 turbofan engine designed to power the Irkut MC-21 short/medium-haul airliner and other future aircraft was unveiled at the stand of the United Engine Corporation (UEC) during the MAKS 2015 air show held in late August. Engine No. 100-05 with the reverser an engine nacelle was on display. With the air show over, the exhibit was brought back to the city of Perm and subjected to the small/medium bird ingestion and fan blade-off certification tests.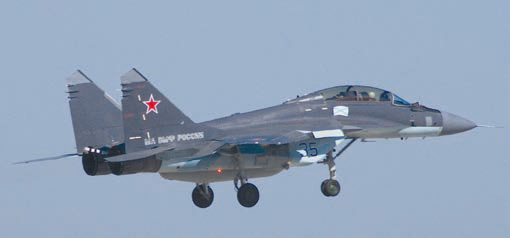 The deliveries of production-standard MiG-29K/KUB multirole carrierborne fighters to the Combat Training and Conversion Centre of the Russian Naval Aviation in Yeisk, Krasnodar Territory, on the coast of the Sea of Azov, started in September 2015. A new carrierborne fighter air regiment with the air arm of the Russian Navy will operate the fighters. The MiG Corporation landed a contract for 24 aircraft of the type (20 MiG-29K single-seaters and four MiG-29KUB two-seaters) from the Russian Defense Ministry on 25 February 2012. The manufacturer had mastered production of the MiG-29K/KUB fighters for the Indian Navy by then, with the deliveries having been under way since 2009.

In September 2015, Kiev-based airframer Antonov launched the construction of its first flying prototype of the advanced An-132 light transport aircraft - a heavily upgraded version of the in-service An-32. The manufacturer is going to make the plane in cooperation with Saudi Arabia. Antonov and Saudi company Taqnia Aeronautics signed an agreement to that effect on 6 May 2015.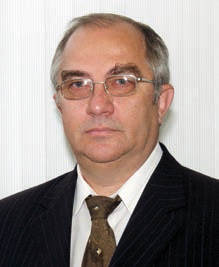 Yuri Bely on latest products from Tikhomirov-NIIP

The key feature of the PAK FA Future Tactical Fighter, as the T-50 fifth-generation fighter being developed by Sukhoi is known, is its integrated multifunction radar system wrapped around active electronically scanned arrays (AESA). The radar system is designed for a wide range of tasks, such as seeking for and acquiring aerial and ground targets, supporting the use of weapons, navigating, mapping, jamming, etc.

The AESA radar is being developed by V. Tikhomirov Scientific-Research Institute of Instrument Design (Tikhomirov-NIIP), the Russian leader in the development of phased-array radar systems for aircraft and army air defence systems. The developer has demonstrated prototype AESAs developed for the PAK FA at previous MAKS air shows. The work on them has made considerable progress since then. Take-off met with Tikhomirov-NIIP Director General Yuri Bely and asked him to describe the trials of the AESA radar on Russian fifth-generation fighter and the results.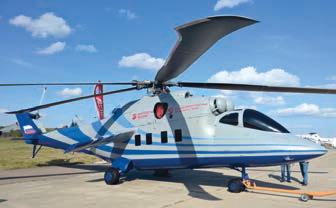 Probably, the key novelty unveiled by Russian Helicopters holding at the MAKS 2015 air show in August was a full-scale mock-up of a technology demonstrator of the future high-speed helicopter (Russian acronym PSV), exhibited at the static display area.
<< Start < Prev 1 2

3

4 5 6 7 8 9 10 Next > End >>