Two newest Mil Mi-171A2 heavily upgraded medium multirole helicopters participated in the recent MAKS 2015 airshow in late August. One of them, Mi-171A2 OP-1 first flying prototype, was shown in flight display programme while the second one (OP-2) could be seen at Russian Helicopters holding company static display. Mi-171A2 programme is now under advanced stage of flight tests.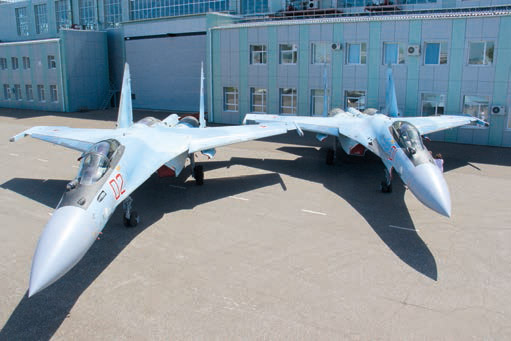 On 16 July 2015, the common day of materiel acceptance by the Russian Defence Ministry, the Sukhoi company delivered two Su-35S supermanoeuvrable multirole fighters to the Russian Air Force at the Komsomolsk-on-Amur Aircraft Plant - the first two of 14 to be delivered this year.  Thus, as many as 36 out of the 48 aircraft of type stipulated by the contract landed in 2009 have been fielded with combat units since 2011. Two squadrons of the Fighter Air Regiment stationed at Dzyomgi AFB in the Khabarovsk Territory converted to the type in 2014 with four Su-35S fighters were ferried to the Air Force Training and Operational Evaluation Centre in the city of Lipetsk in late May 2014. Here they are used by the centre's personnel to test new tactics being developed for the advanced fighter and for the training of the flying and ground crews of RusAF combat units converting to the type.

29 July 2015 saw a prototype of the upgraded L-410NG (reg. OK-NGA) commuter plane take off on its maiden flight in the town of Kunovice from the airfield of Czech company Aircraft Industries completely owned by Russia's Ural Mining and Metallurgical Company.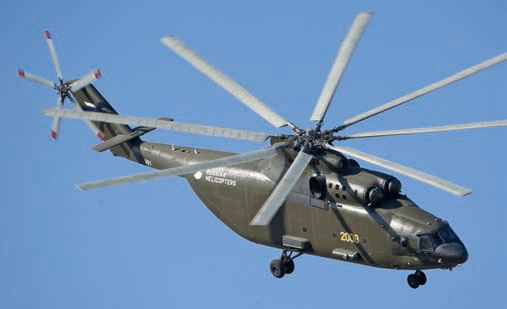 This summer, Russian Helicopters launched the delivery of advanced Mil Mi-26T2 heavy-lift helicopters, which full-scale production was launched by one of the holding company's subsidiaries, Rostvertol. The first two aircraft of the type were shipped to a foreign customer.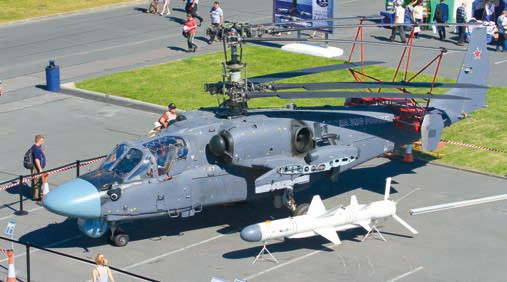 The first production Kamov Ka-52K shipborne combat helicopter in development for the Russian Navy made its debut this summer during the Army 2015 military technical show in Kubinka, Moscow Region, IMDS 2015 international naval show in St. Petersburg and MAKS 2015 air show in Zhukovsky.
<< Start < Prev 1 2 3 4

5

6 7 8 9 10 Next > End >>