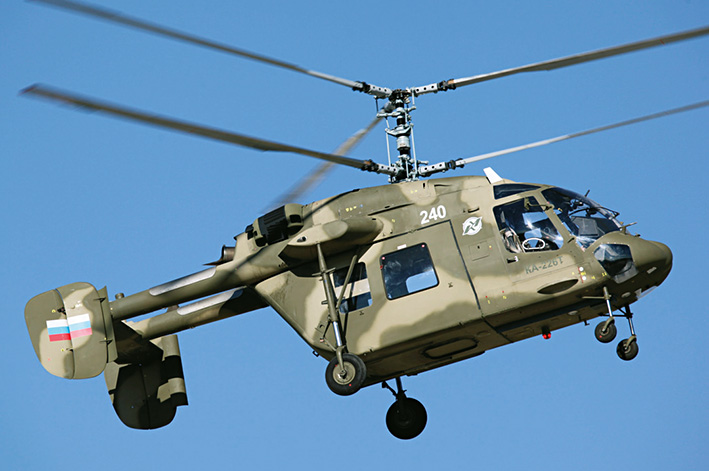 The Kamov Ka-226T certification, which was completed this spring, when the IAC Aviation Registry released Supplementary Certificate ST225-Ka-226/OGI-04 on 30 March 2015, ensured the beginning of the full-rate production and delivery of the type to its launch customers. The key difference between the Ka-226T and earlier-built Ka-226 lies in use of more powerful Turbomeca Arrius 2G1 engines, the advanced VR-226N main gearbox and more sophisticated avionics, which allowed a hefty increase in the helicopter's flight and operational characteristics.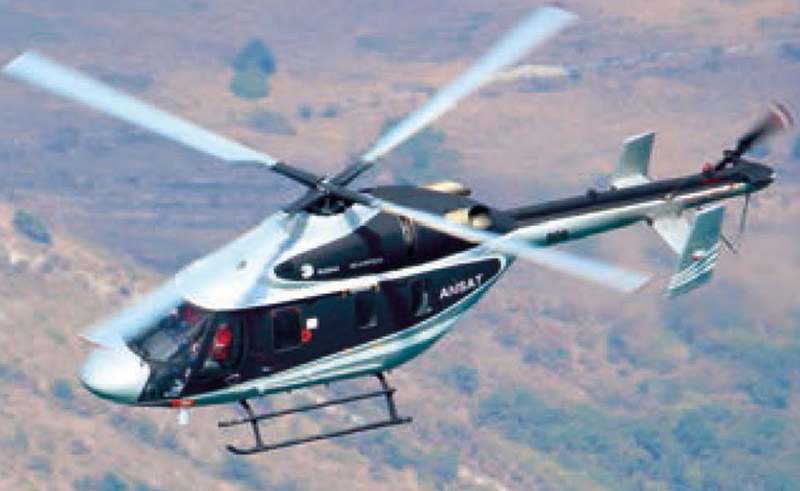 The first orders were placed for advanced Russian-made Ansat light multipurpose helicopters for Russian commercial aviation companies this year. This became feasible owing to the completion of the certification programme on a latest Ansat version made in several variants, equipped with a hydro-mechanical control system (HMCS) and lacking any restrictions on commercial operations.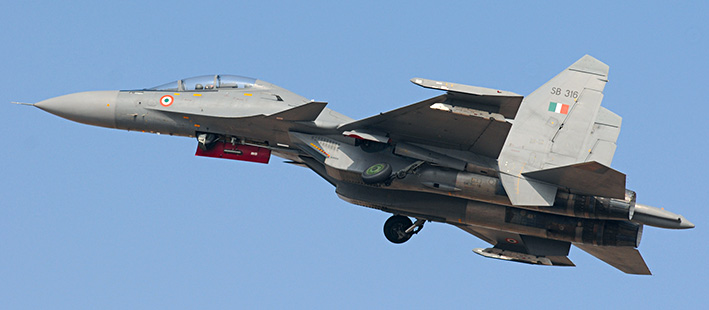 On 9 January 2015 Hindustan Aeronautics Ltd. (HAL) officially handed over its 150th Su-30MKI fighter produced under the license programme. It became the 200th aircraft of the type to be fielded with Indian Air Force.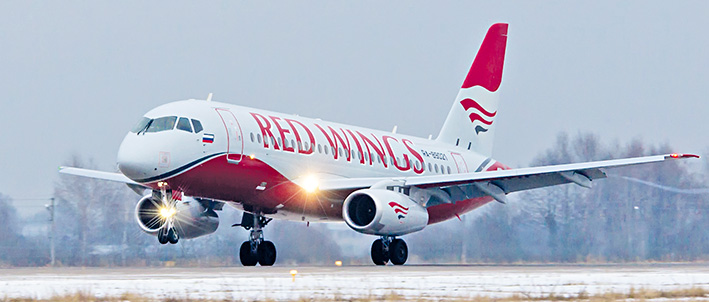 On 19 January 2015, the Red Wings airline received the first of three Sukhoi Superjet 100 regional airliners under the three-year operational leasing agreement it made with the Sukhoi Civil Aircraft Company in October 2014. The term of the agreement may be extended. On the day, the airliner (RA-89021) was ferried from Zhukovsky to the carrier's base airport, Domodedovo.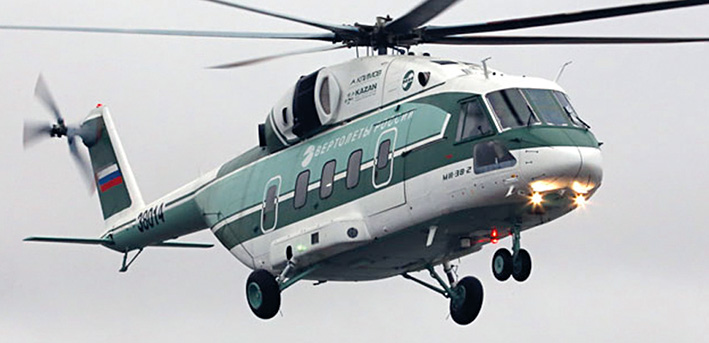 The first flight of the fourth flying prototype of the advanced Mil Mi-38 medium transport helicopter took place in Kazan, at the airfield of Kazan Helicopters, a subsidiary of the Russian Helicopters holding company, on 16 October 2014. The fourth prototype (OP-4) with side number 38014 was made in the Mi-38-2 variant powered by advanced Russian-developed Klimov TV7-117V turboshafts. Unlike the previous Mi-38 prototypes, OP-4 features enlarged windows and a advanced shock-protected fuel system. The machine is being considered as the standard for future production Mi-38s. OP-4's first hover was performed in Kazan by the crew of Honoured Test Pilot Vladimir Kutanin. The aircraft will undergo further tests at the flight test facility of the Mil Helicopter Plant in Tomilino, Moscow Region.
<< Start < Prev 1 2 3 4 5

6

7 8 9 10 Next > End >>