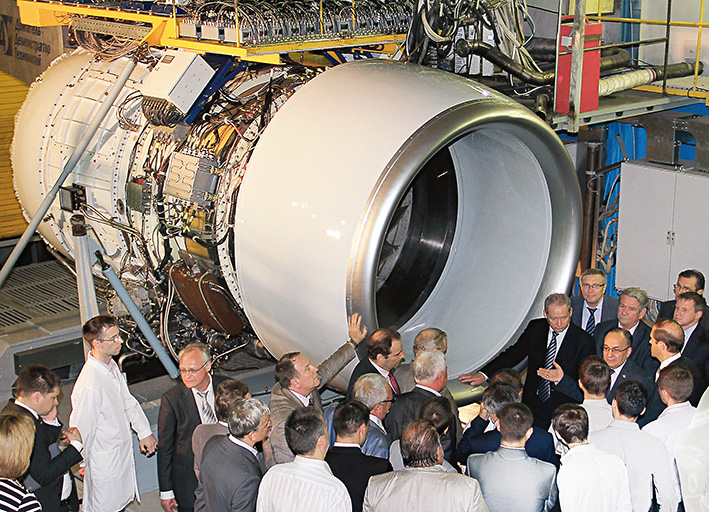 On 15 January 2015, the Perm Engine Company reported the completion of assembling its first core of the PD-14 engine. It was handed over to Aviadvigatel JSC for the final assembly of prototype engine No.100-06 and subsequent tests, while the next engine, 100-07, will be fully assembled by the Perm Engine Company itself in the near future.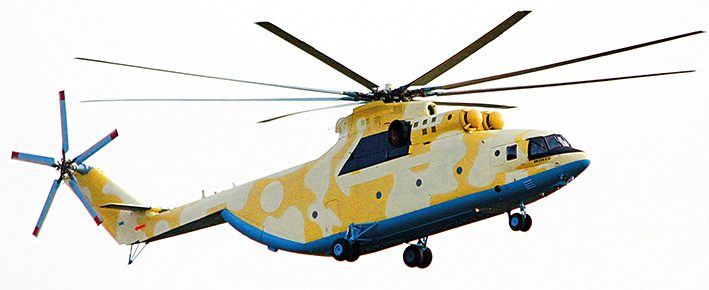 The first production-standard upgraded Mi-26T2 heavylift helicopter began its test programme at Rostvertol JSC, a subsidiary of the Russian Helicopters holding company, in Rostov-on-Don late in December 2014. The machine has a peculiar 'desert' camouflage pattern, which implies that the helicopter is intended for export.

The key advanced mid-term airliner programme being pursued by Russia's aircraft industry is the development of the MC-21 new-generation narrow-body short/medium-range airliner family designed to compete the best Western airliners in the class, the Airbus A320neo and Boeing 737MAX. Under the Russian President's directive dated 6 June 2010, Irkut Corp. became the prime contractor for the development and production of the MC-21. Prototypes and production-standard aircraft of the MC-21 family will be built by the Irkutsk Aviation Plant, a subsidiary of the Irkut Corp.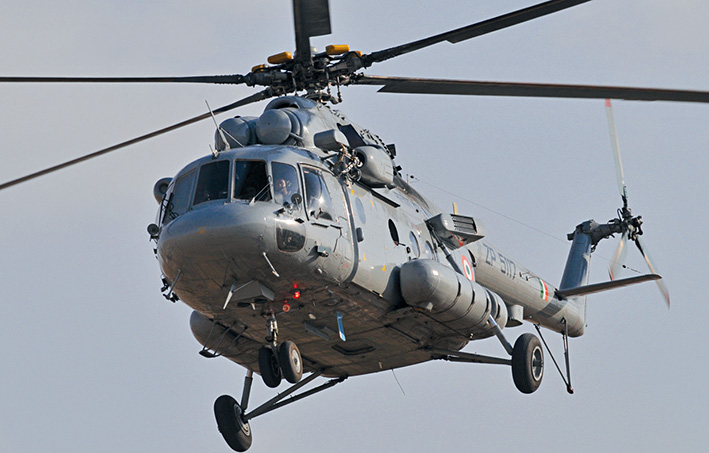 Russian helicopter-making holding company Russian Helicopters goes on with deliveries under the second huge contract for Mil Mi-17 family helicopters. It was signed on 24 December 2012, during Russian President Vladimir Putin's visit to New Delhi, and covers the deliveries of 71 Mi-17V-5 helicopters, of which 59 are earmarked for the Indian Air Force and remaining 12 for the Ministry of the Interior (including six for the borderguards). The value of the deal was estimated at $1.3 billion. The machines are being manufactured by the Kazan Helicopters, a subsidiary of Russian Helicopters. The deliveries started in 2014, after previous 2008 contract for 80 Mi-17V-5s has been fulfilled.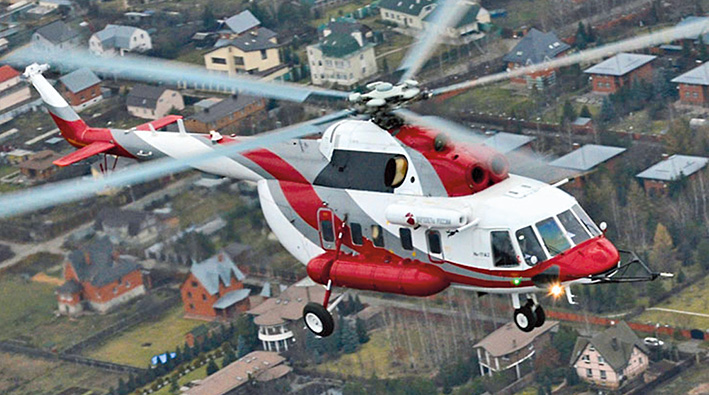 2014 became a milestone for the programme of the upgraded Mi-171A2 multirole medium transport/passenger helicopter intended to replace such bestsellers as the Mi-171 and Mi-17 on the commercial market in due time. The first Mi-171A2 prototype (OP-1), made by the Mil Helicopter Plant, a subsidiary of the Russian Helicopter holding company, on the basis of the airframe supplied by the Ulan-Ude Aviation Plant, passed numerous ground tests pertaining to the assessment of the advanced KBO-17 avionics suite from the Concern Radio-electronic technologies. The OP-1's first hover at the National Helicopter Industry Centre in Tomilino, Moscow Region, took place on 25 August 2014. The first level flight, controlled by a crew led by test pilot Salavat Sadriyev, occurred on 14 November 2014.
<< Start < Prev 1 2 3 4 5 6

7

8 9 10 Next > End >>