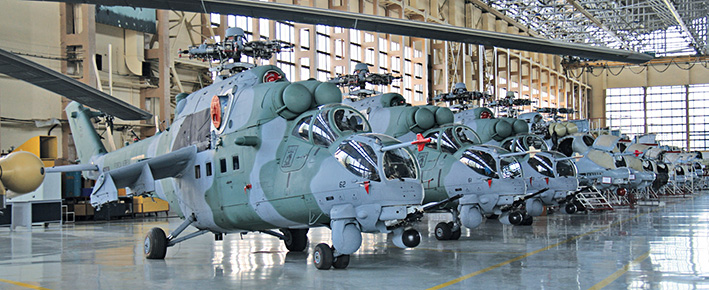 According to Brazilian aviation website aereo.jor.br, an An-124-100 freighter of Russian air carrier Volga-Dnepr brought to Porto Velho air base the three final Mi-35M attack helicopters on 26 November 2014 under the contract for 12 aircraft of the type, which had been signed by Rosoboronexport and the Brazilian Defence Ministry on 23 October 2008. The machines were built by Rostvertol JSC, a subsidiary of the Russian Helicopters holding company.

On 19 July 2014, the Irkut corporation delivered three Sukhoi Su-30SM two-seat supermanoeuvrable multirole fighters built by the Irkutsk Aviation Plant for the air arm of the Russian Navy. On the same day, they headed off from Irkutsk to their new station, the Russian Naval Aviation Combat Training and Conversion Centre in the town of Yeisk, Krasnodar Territory. The aircraft, serialled 35, 36 and 37 after having been painted, have been made and factory-tested in May and June this year and become the first ones built under the contract for five Naval Aviation-designed Su-30SMs, landed by Irkut in December 2013.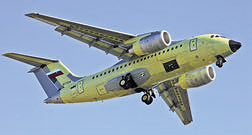 On 18 October 2014 another An-148-100E (c/n 43-01, side number 61724) made for the Russian Defence Ministry took off for its first flight from the airfield of the VASO aircraft plant in the city of Voronezh (VASO is a subsidiary of the United Aircraft Corporation). It is the fifth An-148 to be accepted by the Russian Air Force.
The first flight of the fourth flying prototype of the advanced Mil Mi-38 medium transport helicopter took place in Kazan, at the airfield of Kazan Helicopters, a subsidiary of the Russian Helicopters holding company, on 16 October 2014. The fourth prototype (OP-4) with side number 38014 was made in the Mi-38-2 variant powered by advanced Russian-developed Klimov TV7-117V turboshafts. Unlike the previous Mi-38 prototypes, OP-4 features enlarged windows and a advanced shock-protected fuel system. The machine is being considered as the standard for future production Mi-38s. OP-4's first hover was performed in Kazan by the crew consisting Honoured Test Pilot Vladimir Kutanin (pilot), Maxim Shezhin (co-pilot) and Sergei Panin (test engineer). The aircraft will undergo further tests at the flight test facility of the Mil Helicopter Plant in Tomilino, Moscow Region.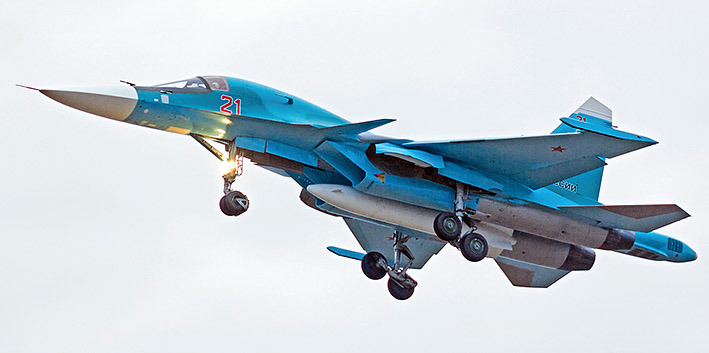 Six Su-34 multirole tactical bombers were delivered to the Defence Ministry in a ceremony at the Sukhoi company's Novosibirsk Aircraft Plant on 15 October 2014. The planes were fielded with the bomber air regiment stationed at Morozovsk AFB in the Rostov Region, where the previous-generation Su-24M tactical bomber fleet is being replaced now.
<< Start < Prev 1 2 3 4 5 6 7 8 9

10

Next > End >>